An aluminum glass pivot door is a type of door that is designed to pivot on a central axis, rather than being hinged on one side like a traditional door. This type of door is often used in modern and contemporary architecture, as it offers a sleek and minimalist look.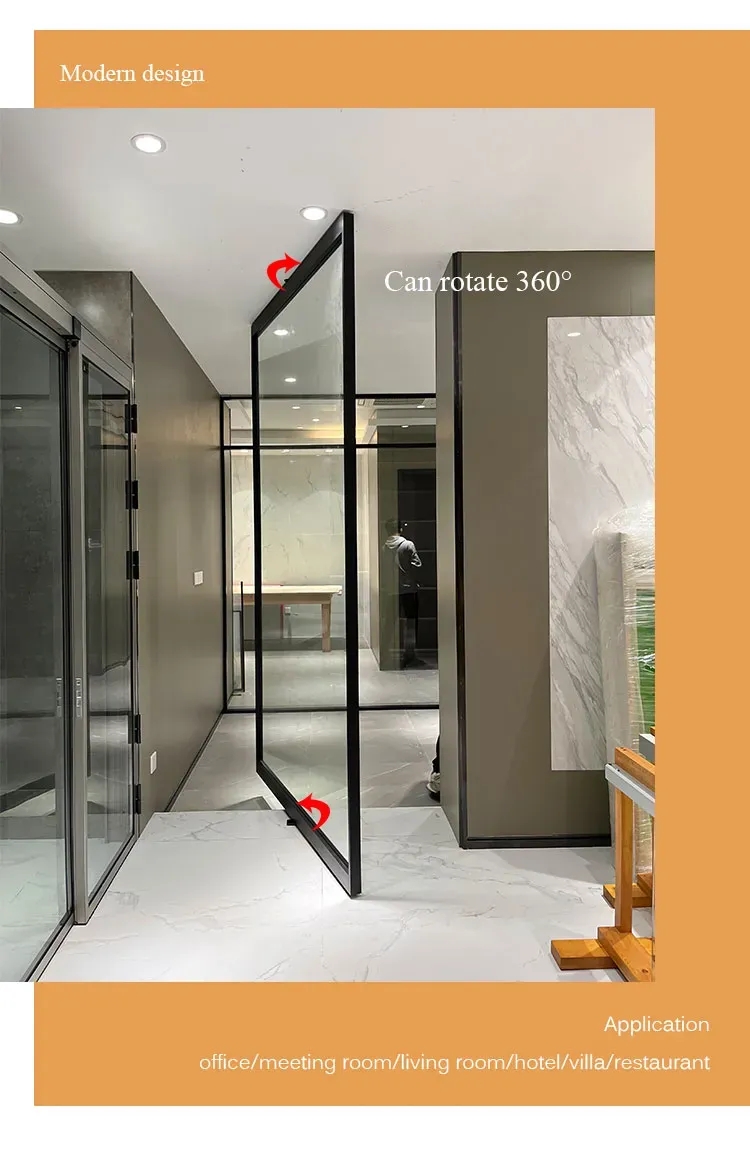 The function of an aluminum glass pivot door is to provide a large and impressive entrance to a building or room, while also maximizing the amount of natural light that can enter the space. The use of glass in the door allows for transparency and visibility, which can be particularly useful in commercial settings where visibility and security are important.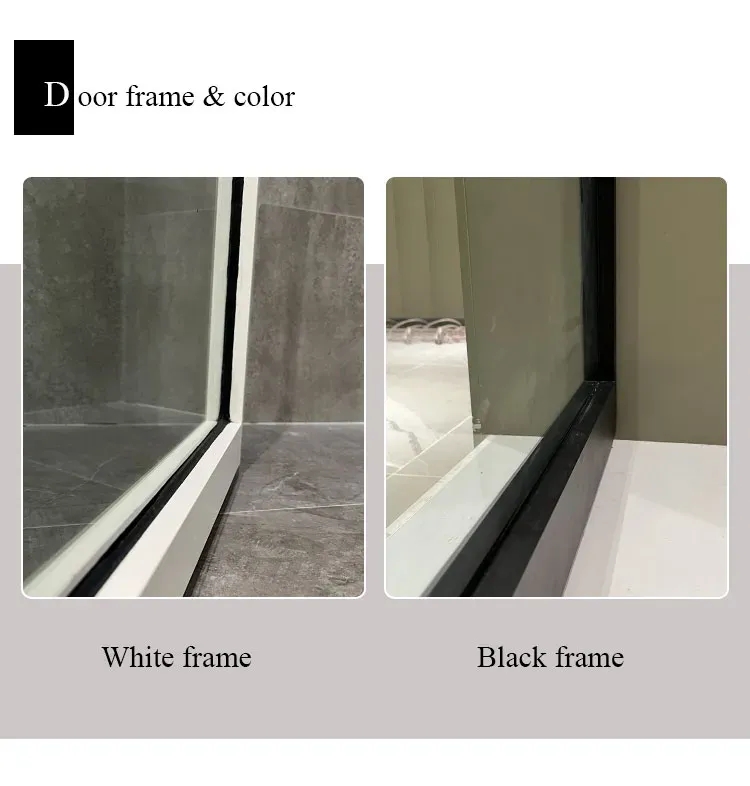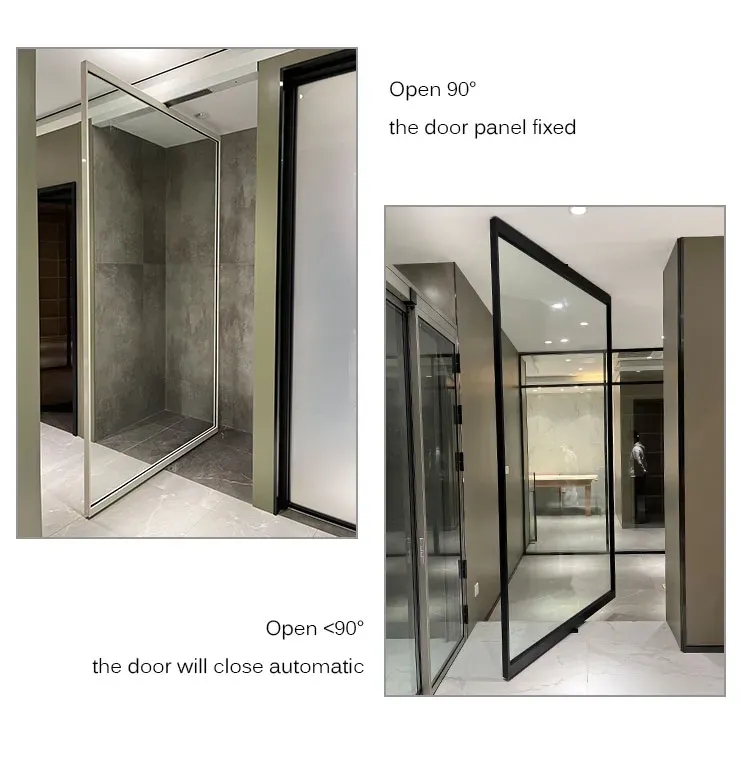 The pivot function of the door allows it to swing open in both directions, which can be convenient in situations where people need to move through the door frequently, or when carrying large items. Additionally, because the pivot point is located in the center of the door, the weight of the door is evenly distributed, making it easier to open and close than a traditional hinged door.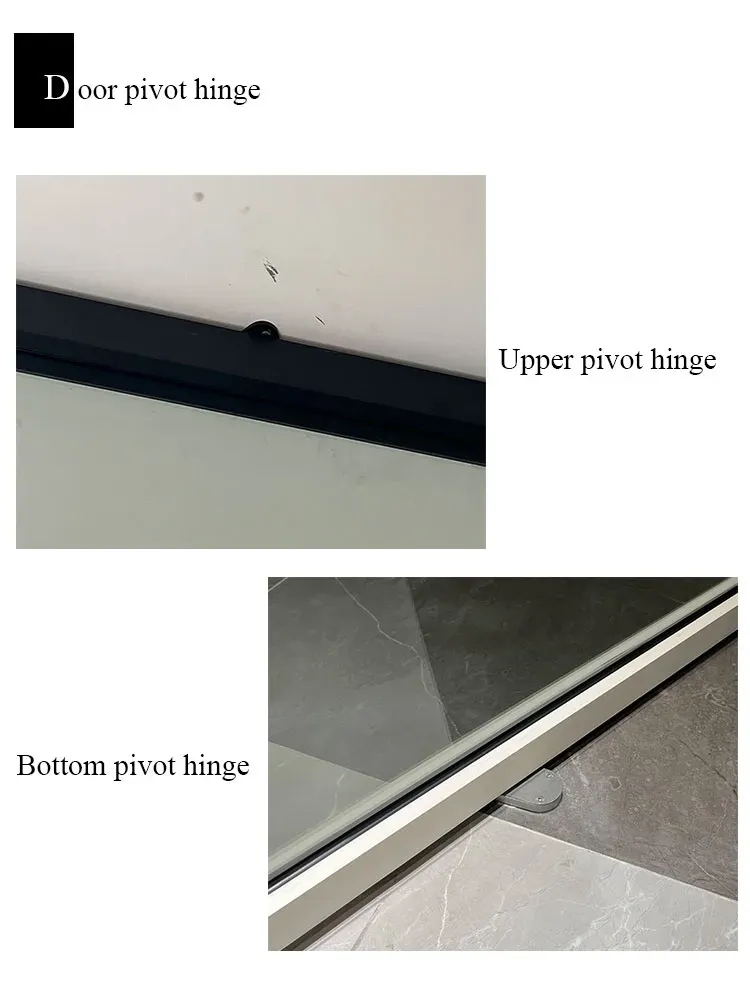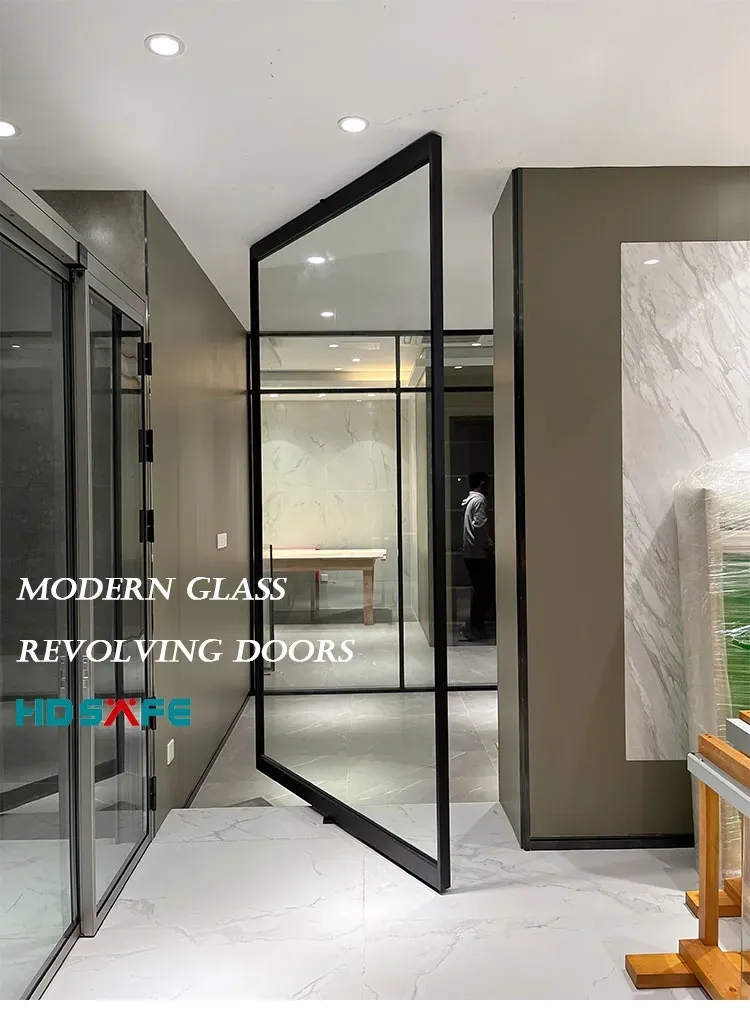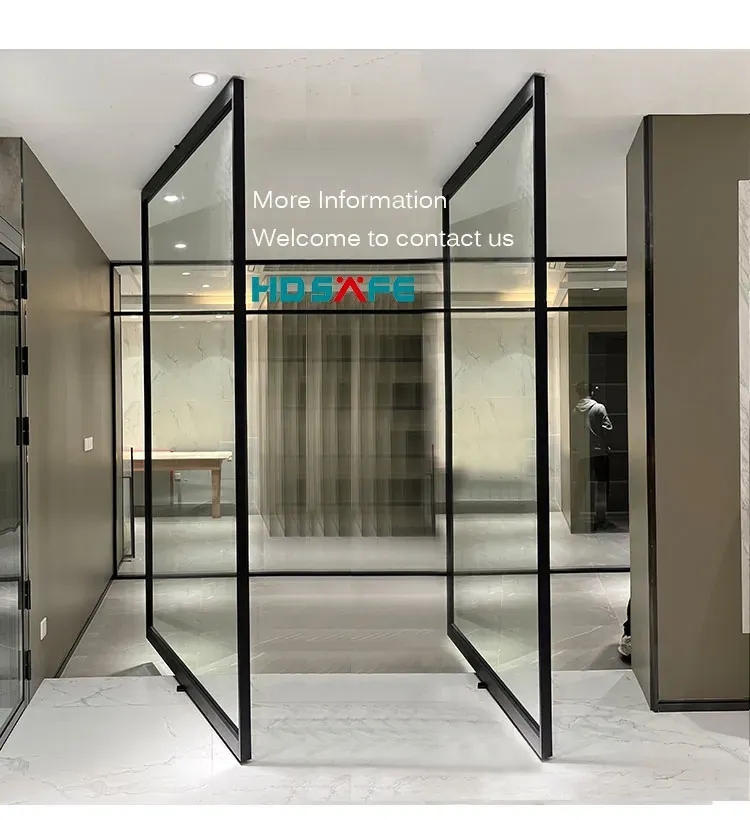 30 years glass door China manufacturer focus on fastest ODM solutions
Our company is focus on: Glass Door System such as Glass Sliding Door, Folding Door, Synchronous with Soft-Closing Sliding Door, Pocket Door, Swing Door, Partition Door, Railings and Glass Hardware etc in China.
We are a Glass door factory for Project&OEM, Distributor, Wholesale with the Original Equipment Manufacture , professional customized in all kinds of the hardware and projects.