Project Item: Office Door projects in Shenzhen
Project completion date: Nov. 2018
Products Code: Soft close sliding glass door double side opening SA8610C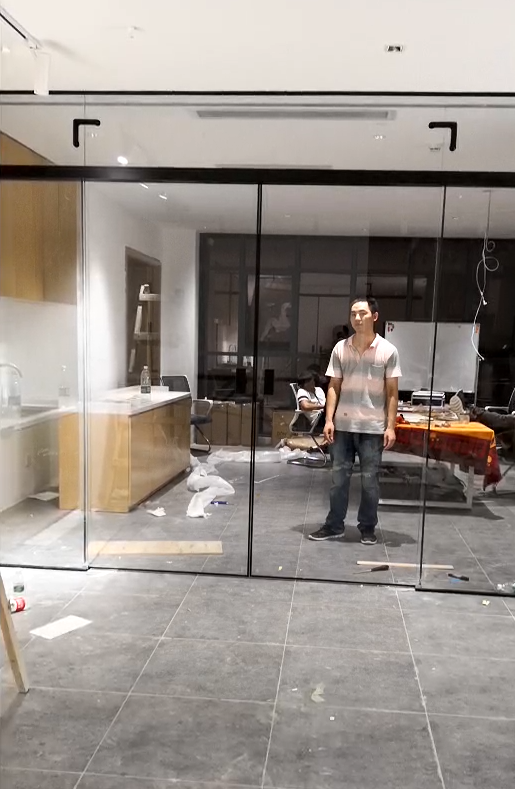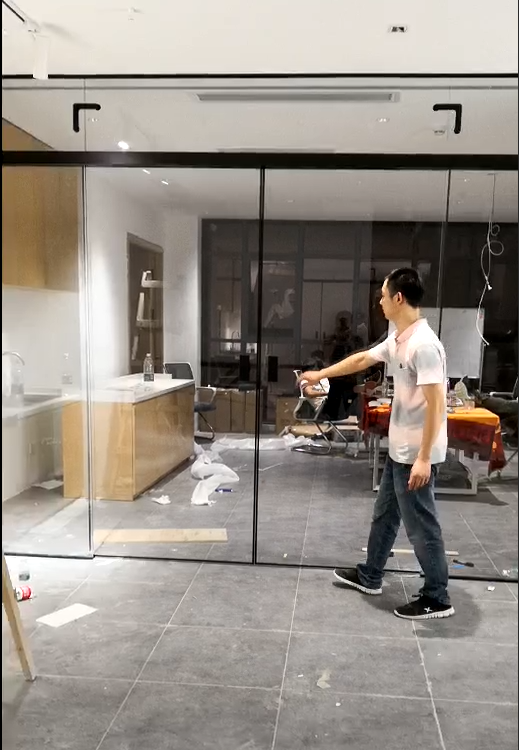 Foshan Huadi Metal Produce Co,.Ltd is a professional company that famous for designing, producing and selling products such as Sliding Glass Door, Glass Soft Close Door, Swing Door, Fold Partition Door and Glass Pocket Door etc.The company has successfully built up two main brands named"SAFE"and "HD handle". Not only does Huadi has perfect facility but also their research and developed team is professional and qualify. They started with quality first and best service. Constantly committed to reasearch and development in line with market demand products.
We have various design system customize to your needs.
Cutting edge soft-closing technology minimizes the effort needed to close these doors, providing a user-friendly experience.
15mm heavy duty powder coat aluminium frame portrays a slim and modernize outlook.
A design that is as focused on functionality as it is on the aesthetics.
Durability of the product is guaranteed with prior factory testing of up to 100,000 cycles.