Introduction:
In today's fast-paced world, where design and functionality go hand in hand, glass door designs have emerged as a timeless and visually captivating choice for both residential and commercial spaces. With their ability to seamlessly blend aesthetics and practicality, glass doors have become an indispensable element in contemporary architecture. In this blog post, we will explore the captivating essence of glass door design and how it can transform any space with its modern allure.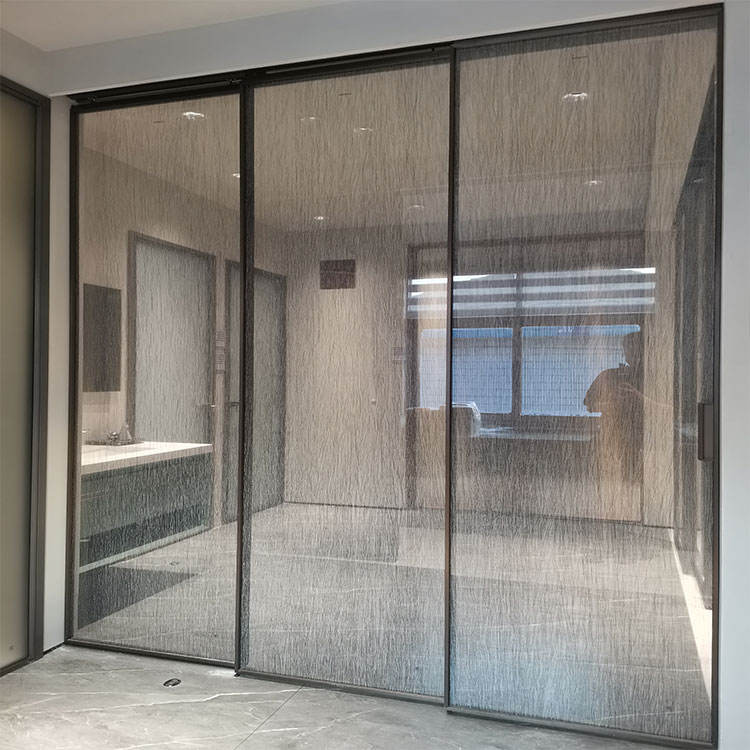 1. The Rise of Glass Door Design:
Glass doors have witnessed a meteoric rise in popularity due to their versatility and ability to create an open and airy ambiance. As modern architectural trends lean towards maximizing natural light, glass doors serve as an ideal solution, allowing unobstructed views and an abundance of sunlight. This harmonious integration of the indoors and outdoors brings a sense of spaciousness to any environment, making glass doors a go-to choice for those seeking a stylish and functional design element.
2. Inviting Elegance and Sophistication:
Aesthetically, glass doors exude a certain allure that effortlessly adds elegance and sophistication to a space. The transparent nature of glass allows for a visually seamless transition between rooms, creating a sense of continuity and flow. Whether it's a minimalist sliding glass door or a grand double-panel entryway, the sleekness of glass complements any architectural style, from contemporary to traditional.
3. Customization Options:
One of the major advantages of glass doors is their ability to be customized to suit individual preferences and design aesthetics. From frosted and coloured glass to intricate patterns and textures, the options are endless. These customization possibilities allow for tailoring glass doors to perfectly reflect your unique style and design vision. Additionally, incorporating elements such as smart technologies and automated sensors further enhance the functionality and convenience of glass doors.
4. Space Optimization:
Glass doors act as versatile space-saving elements, particularly in compact living or working areas. By replacing conventional doors with glass ones, you can effectively create an illusion of more space. The transparency of glass creates a visual connection between rooms, making them appear larger and more open. This not only enhances the overall ambiance but also contributes to a sense of connectivity and flow within the space.
5. Easy Maintenance and Durability:
Contrary to popular belief, glass doors are highly durable and require minimal maintenance. With advancements in glass technology, modern designs are now manufactured to be shatterproof, energy-efficient, and resistant to scratches and stains. Routine cleaning with standard glass cleaning solutions is usually sufficient to keep them looking pristine and vibrant.
Conclusion:
Glass door design is a remarkable blend of functionality and aesthetics, offering a plethora of benefits for both residential and commercial spaces. Its ability to create a sense of openness while maintaining privacy, along with its adaptability to various architectural styles, has firmly established glass doors as a must-have feature in modern interior design. So, whether you're looking to eliminate physical barriers, optimize space utilization, or infuse your space with elegance and sophistication, glass door designs are the key to unlocking a whole new realm of possibilities.