Introduction:
When it comes to designing a modern and sophisticated staircase or balcony, glass railings have gained immense popularity. Glass railings provide a sleek and transparent aesthetic, giving a sense of openness while ensuring safety. However, selecting the right glass railing materials is crucial to achieve the desired look and durability. In this blog post, we will dive into the world of glass railing materials and explore the options available for your next project.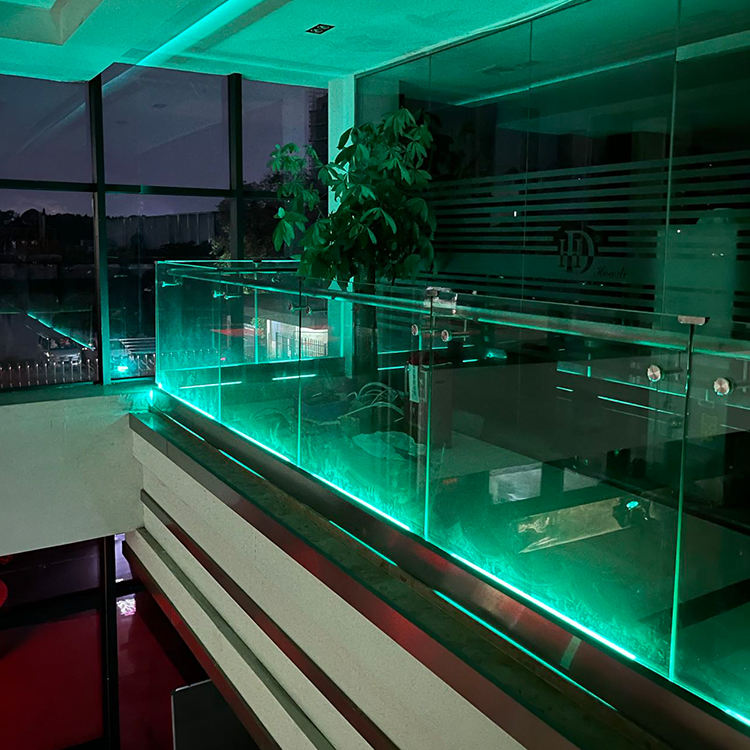 1. Tempered Glass:
Tempered glass is the most commonly used material for glass railings. It is a safety glass that undergoes a heating and cooling process, resulting in increased strength and resistance to impact. Tempered glass is known for its safety features, as it shatters into small, blunt pieces upon breaking, minimizing the risk of injury. With its versatility and durability, tempered glass is a top choice for both residential and commercial applications.
2. Laminated Glass:
Laminated glass is another popular option for glass railings. It consists of two or more layers of glass with a transparent interlayer, typically made of polyvinyl butyral (PVB), sandwiched in between. This interlayer holds the glass together even when it breaks, ensuring safety. Laminated glass offers superior sound insulation properties and enhanced resistance to UV rays. This makes it an excellent choice for outdoor applications, where exposure to sunlight and noise reduction are important factors.
3. Frosted Glass:
For those looking to add privacy to their glass railings while still maintaining a contemporary appearance, frosted glass is an ideal choice. Frosted glass goes through a sandblasting or acid-etching process to create a textured and translucent surface. With frosted glass, you can achieve a balance between privacy and design, making it suitable for interior spaces such as stairways or balconies.
4. Tinted Glass:
Tinted glass railing materials offer a stylish and modern look by adding a touch of color to your space. Tinted glass is created by adding pigments during the manufacturing process, resulting in a wide range of hues to choose from. Besides enhancing aesthetics, tinted glass also provides additional privacy and reduces glare from direct sunlight.
5. Glass with Metal Accents:
To create a truly customized and elegant glass railing design, consider incorporating metal accents. Metal frames, handrails, or decorative elements can be combined with the glass panels to add a touch of sophistication. Stainless steel, brass, and aluminum are commonly used metals that complement the transparency of glass while providing structural support for the railing system.
Conclusion:
Selecting the appropriate glass railing material is crucial for achieving both a visually stunning and durable installation. From tempered glass and laminated glass to frosted glass and tinted glass, you have various options to create a unique and secure glass railing for your project. Consider incorporating metal accents to further elevate the design. Consult with a professional to determine the best glass railing materials that meet your specific requirements and standards for safety, aesthetics, and longevity.