Introduction:
Office glass doors have become increasingly popular in modern workplaces due to their ability to create a contemporary and professional environment. These elegant additions offer a myriad of benefits, including improved natural lighting, enhanced aesthetics, and increased productivity. In this blog post, we will delve into the key aspects of office glass doors and explore why they have become an essential element of contemporary office design.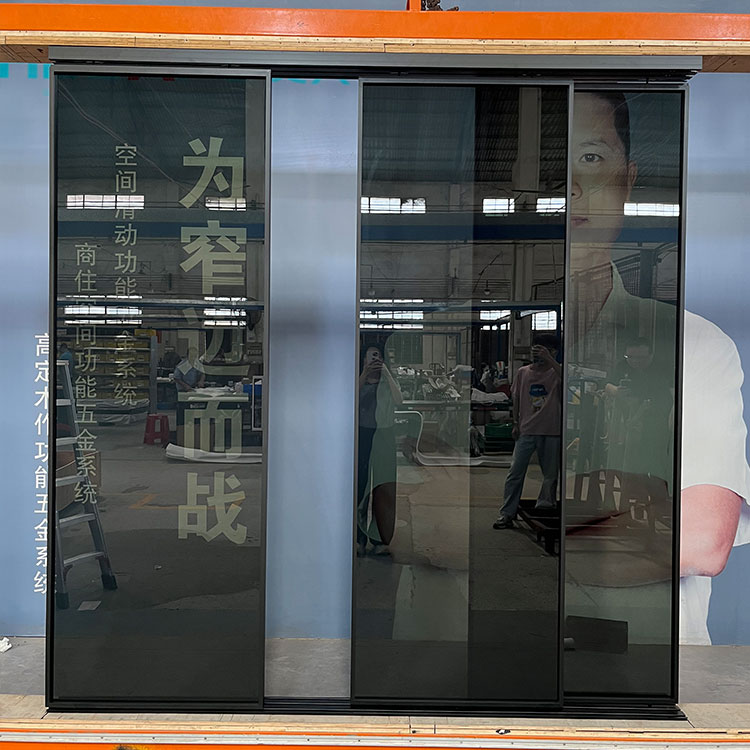 1. Types of Office Glass Doors:
- Frameless Glass Doors: These sleek and modern doors are made of large glass panels without any visible frame. They offer a seamless and minimalist appearance, perfect for creating an open and spacious office atmosphere.
- Framed Glass Doors: These doors feature a frame around the glass, providing additional structural support and durability. They are available in a wide array of finishes and materials, allowing for customization to match any office decor.
2. Benefits of Office Glass Doors:
- Natural Lighting: Office glass doors facilitate the flow of natural light, reducing the reliance on artificial lighting and creating a brighter and more inviting workspace. This has been proven to enhance employee mood, focus, and overall well-being.
- Visual Connectivity: Glass doors foster an open and collaborative work environment by allowing for visual connectivity. This transparency promotes communication and teamwork among employees, ultimately leading to improved productivity and efficiency.
- Aesthetics: Office glass doors add a touch of elegance and sophistication to any workplace. The modern and sleek appearance of these doors can create a positive impression on clients, reinforcing the professionalism of the organization.
- Space Optimization: Glass doors help maximize the use of available space by eliminating the need for bulky walls or partitions. This allows for a more flexible office layout and promotes an open concept design that encourages interaction and creativity.
3. Considerations for Office Glass Doors Installation:
- Privacy: While glass doors offer transparency, ensuring privacy within the office environment is crucial. Options such as frosted or textured glass, blinds, or curtains can be incorporated to address privacy concerns in meeting rooms or executive offices.
- Soundproofing: To maintain a quiet and productive work environment, it is essential to consider glass doors with good soundproofing qualities. Acoustic glass or laminated glass can help minimize noise transmission between different areas of the office.
- Safety and Security: Office glass doors should be constructed with safety and security in mind. Tempered or laminated glass should be utilized to reduce the risk of breakage, and a secure locking system should be installed to safeguard the premises.
Conclusion:
Office glass doors have evolved from being mere functional elements to becoming an integral part of contemporary office design. The combination of their aesthetic appeal, enhanced natural lighting, and openness makes them a desired choice for creating a productive and visually appealing workspace. By considering the various types, benefits, and installation factors discussed in this article, organizations can harness the full potential of office glass doors and create an environment that fosters creativity, collaboration, and success.